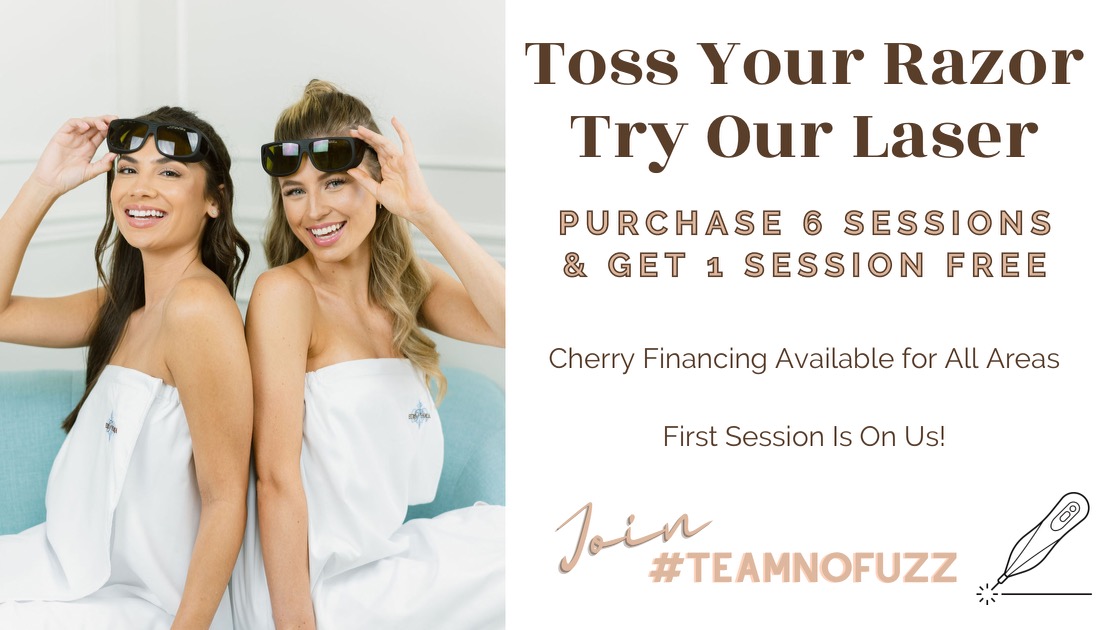 Purchase 6 Sessions Of Laser Hair Removal And Receive 1 Session For FREE
Cherry Financing available on all areas up to 24 months
Apply by clicking "About" tab at top of page then click "Financing"
First Laser Hair Removal Session With Us Is FREE*
* Underarm only (female), Neck front or back areas only (male)
Offer valid for first time laser hair removal clients only.
Pricing Chart:
Guest = Non Members
EuroPhoria = EuroPhoria and EuroU Members
Euros = EuroPhoria and EuroU Members Using Euros
Member = EuroTan, EuroBeauty, and EuroSpa Members
Pricing is per session. *Read below for FAQs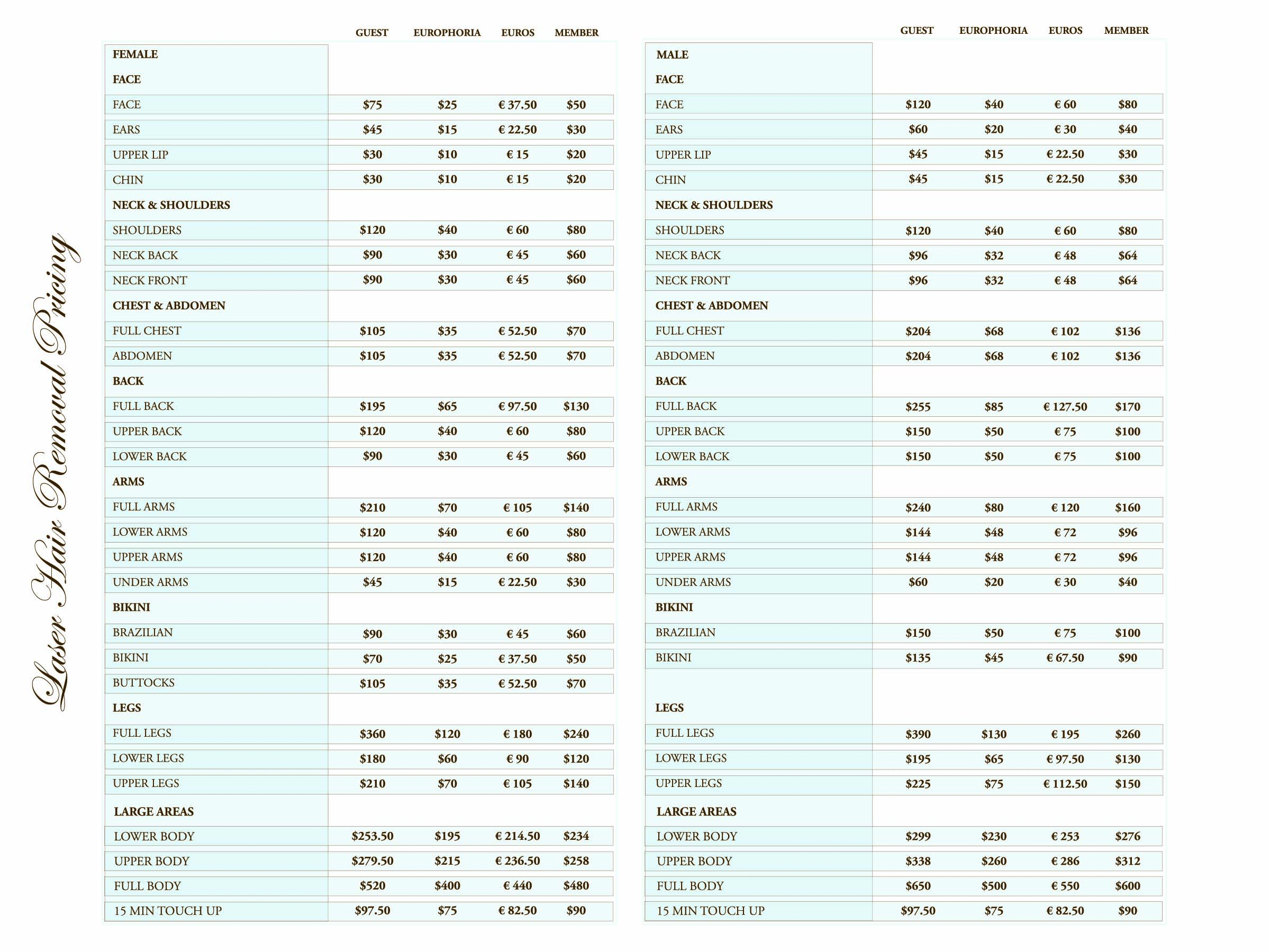 FAQs:
How many sessions do I need?
6-12 sessions are recommended for all areas. 1-2 sessions a year are recommended for maintenance.
Does it hurt?
Our laser lets out a burst of cryogen during each pulse providing a cooling sensation in the area. Numbing is not necessary but we do offer it at an additional cost if you request it while scheduling apt.
How long does it take?
An underarm appointment takes about 5-10 minutes. Brazilian takes about 10 minutes. Full legs takes about 15-20 minutes.
How long is each sessions spaced apart?
4-8 weeks depending on the area being treated.
What to know before your appointment?
Area(s) being treated must stay out of direct sun & tanning beds 4 weeks before appointment. No spray tans or self tanner on area 10 days before apt. Must be completely off before session. No exercising day of & 24 hours after session.
Contact:
Text us to schedule a complimentary consultation or to schedule your first free session at 661.437.3745.